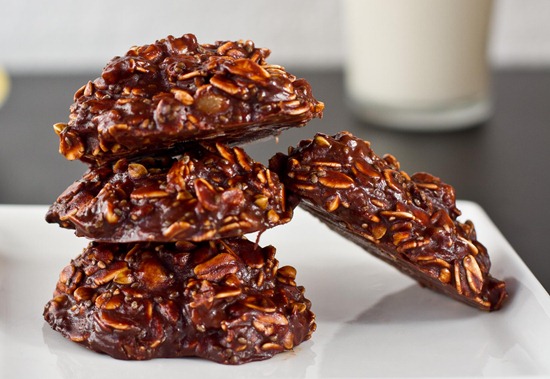 Fruity Frozen Yogurt Cups!!
Ingredients: 
 Yoplait Light Yogurt
 Fresh Fruit
 Mini Cupcake Liners
 Aluminum foil
Add 2 tablespoons of yogurt in a mini cupcake liners. (Helps to keep them in a mini cupcake cooking pan as well) Cover with foil and Place in freezer until frozen. Cut slices of fresh fruit for the topping.
Calories - 1 Frozen Cup (13 calories) or varies depending on type of yogurt/fruit used for topping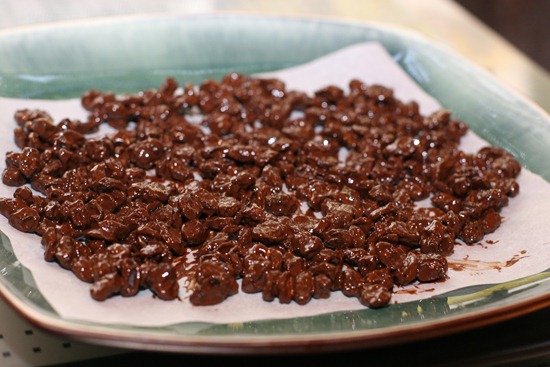 Homemade Chocolate Covered Raisins
15 Calorie Fruity Pops
1 packet
1/2 apple diced
1/2 banana diced
flavored lemon water
Freeze and eat!
Fro-yo Cookies
Yogurt of your choice (I use Silk Soy Live)
Sugar Free Jello for Coring and Flavors
Wax Paper, Freezer, Cookie Cutters
Mix together 1 cup of yogurt with 1/2-1 packet of sugar free jello powder to taste. Line cookie cutters with wax paper, and freeze until set. EAT! :)
Low Fat Guacamole
24 Calories for 1/4 cup 3.6 carbohydrates 2g protein
Ingredients

    * 10 oz Frozen Peas
    * 1 tbsp Avocado
    * 1/2 cup Cilantro
    * 1/2 slice of Tomato
    * 1/3 cup Onions
    * 1 tsp Lime Juice
Directions
Prep Time: 10 minutes
Cook Time: 8 minutes
Ingredients:

* 10-ounce pack of frozen peas
* 1/2 small ripe avocado
* 1/2 cup cilantro, stems removed
* 1/2 ripe tomato, de-seeded and chopped
* 1/3 cup chopped onion (optional)
* Squeeze of fresh lime juice

Preparation:
Cook peas according to package instructions. Empty into a colander, drain and rinse with cold water. Place peas, avocado and cilantro in a blender and blend to desired consistency. Spoon into a bowl with chopped tomato and onion. Add a squeeze of lime juice, stir and serve.
Low-Calorie Chocolate Mug Cake
 4 tablespoons whole wheat flour
 2 packets 0 calorie stevia
 1/2 teaspoon baking powder
 2 tablespoons unsweetened cocoa powder
 4 tablespoons unsweetened nondairy milk
 1 teaspoon vanilla extract
Directions
1. Mix dry ingredients in a fairly large mug.

2. Stir nondairy milk and vanilla into dry ingredients.

3. Mix until it's a thick texture. Microwave for about 1 minute.
Eat and enjoy!
Calories - 186, 7.4g protein, 4.9 grams fiber